Add staff members and assign various roles to restrict their access to the required section.
Roles and Notifications can be set individually for each Staff Members.
Add new user

To add new Staff Member, click on + Add New User and enter email id` .
Roles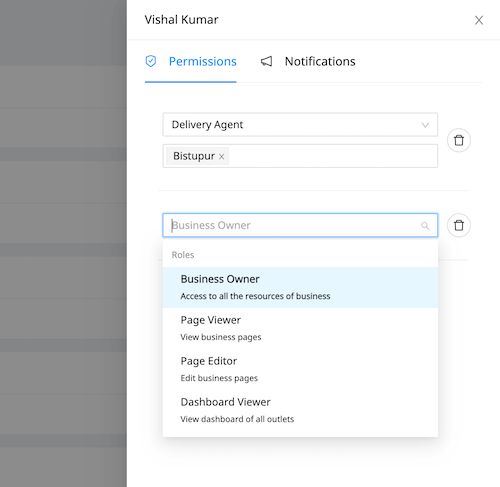 Assign various roles to Staff Members. Multiple roles can be assigned to a single user.
Notifications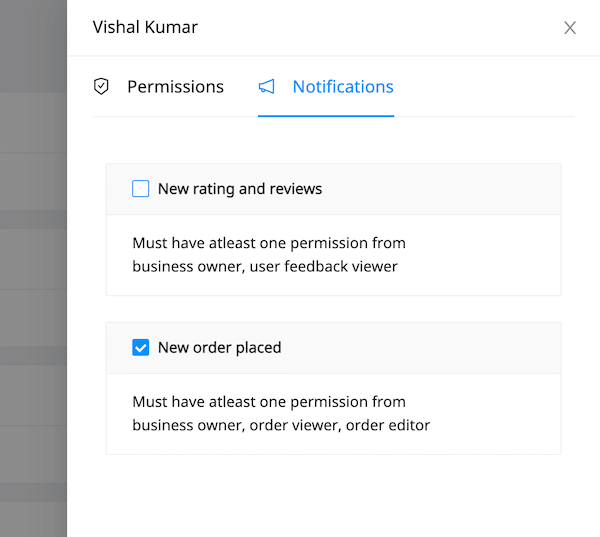 Business owners can control what notification their Staff Members should get.