Autiller is a SAAS platform for restaurant brands to get their own premium white-label website and apps for ordering and promotions. A cost-effective and scalable solution to present day needs of any restaurant business aiming towards high revenue growth using mobile apps.
Why Autiller?
Getting similar brand apps built in the market would require strong technological understanding which is nothing but time-consuming and financial burden. Stability of the resulting apps also becomes a big hassle. But with Autiller managed brands apps, no technical background is required and the brand apps can be shipped within two weeks time and that too at a fraction of cost. Autiller keeps the brand apps updated by sending periodic updates with new features and upgrades, as per the need of the hour.
Led by the people with expertise in technology, brand apps by Autiller are built on cutting edge technology and battle-tested for stability.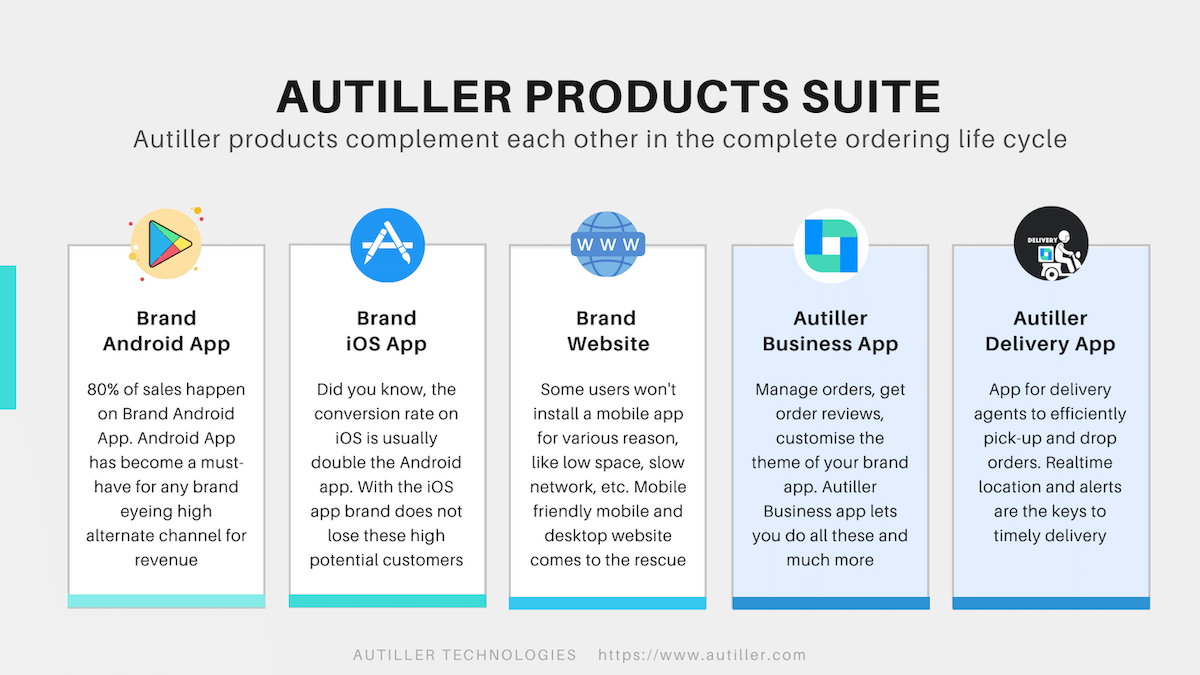 How it works?